Kommo
Kommo is the world's first messaging powered CRM. Multi-channel communication allows you to chat through messengers, emails and calls from a single application. Now every interaction with your customers can be a personalized one-on-one dialogue. Plus, managers love our powerful analytics, reporting, and automation tools. It is the perfect messaging-based sales solution for entrepreneurs and SMBs.
Kommo was designed to help you manage your leads, tasks, and sales team. As a manager, you will have full control over your team and your sales funnel with extremely detailed monitoring and analysis tools.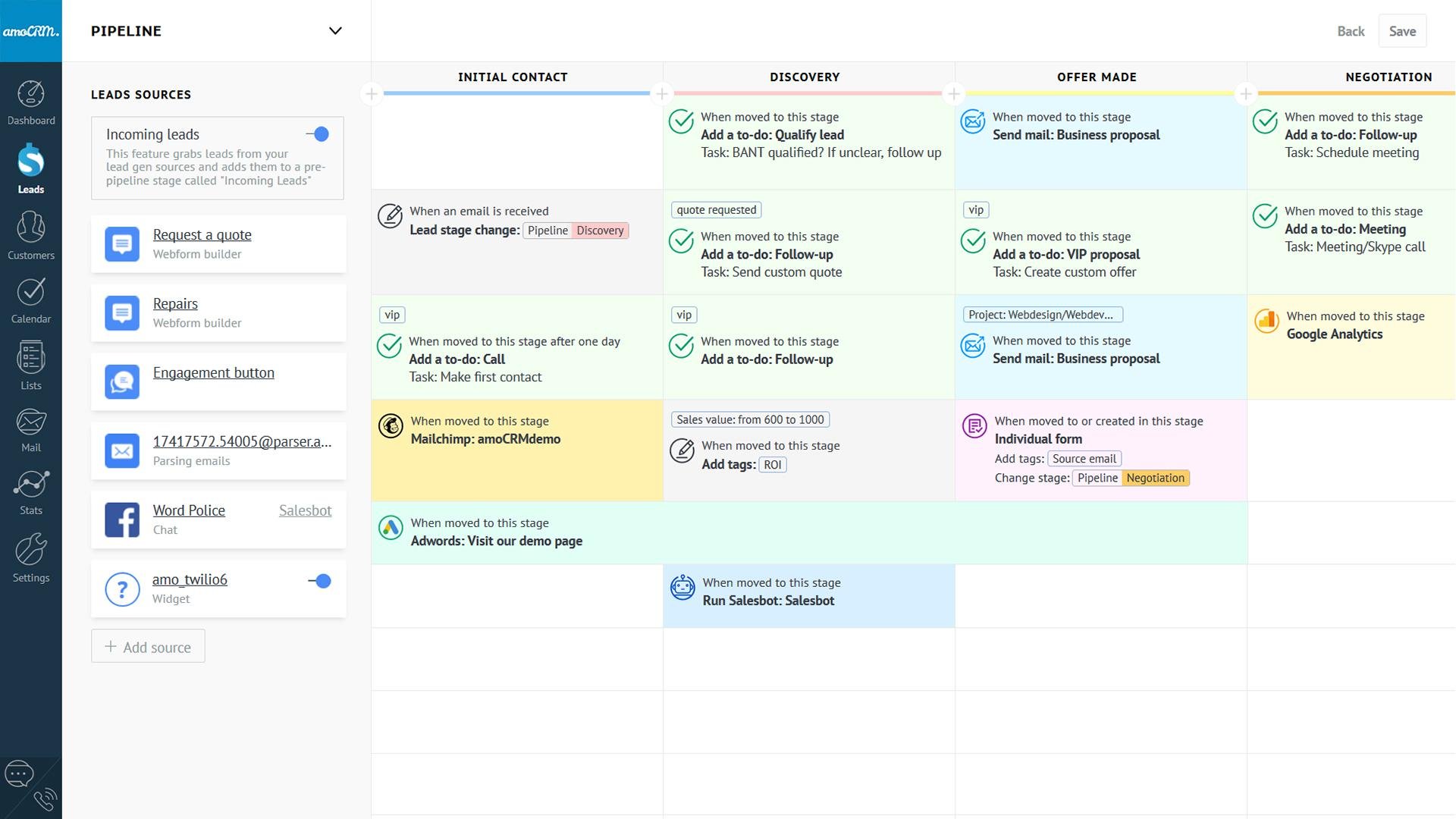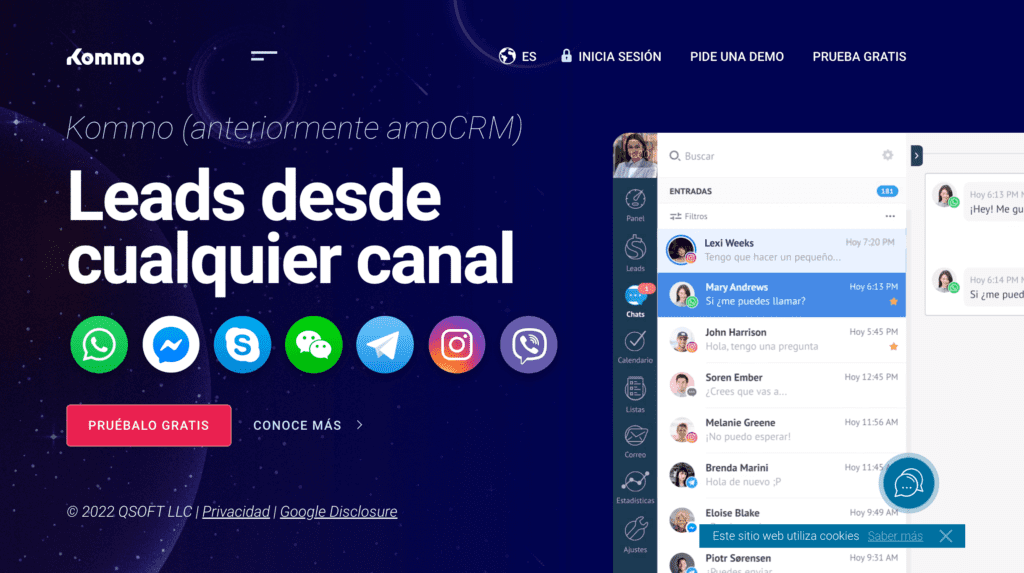 Integrates multiple tools and platforms
Reduce the waiting time of your leads and the workload of your team, let your robot take care of it! Kommo's AI-powered chatbots will instantly answer your leads' most frequently asked questions, so your sales agents don't have to copy and paste the same answers over and over again.
Fixed! You will offer a five-star service, while your agents focus on generating value and closing more sales and don't worry, if they need a little human help, our intelligent bots know when to pass command.
Sending promotional messages

Manage your leads in stages

Automate sales to have greater reach
Frequently Asked Questions
To use Kommo it is simply necessary to grant access to whatsapp, facebook, instagram and all your social networks so that the CRM can unify everything in one place. No server or additional service is required to make omnichannel a reality in your business.
In Kommo there is a wide variety of integrations such as Whatsapp, Facebook Messenger, Instagram, Telegram, SMS and etc. It also has a marketplace with more integrations and features that you can use like Calendly, Twilio and much more.
Do you want to start with Kommo?
Make your integration request to start your integration process with Kommo and enjoy all the scope you can achieve with your business and automations.